Visiting Scholarship – Application deadline 15th July 2019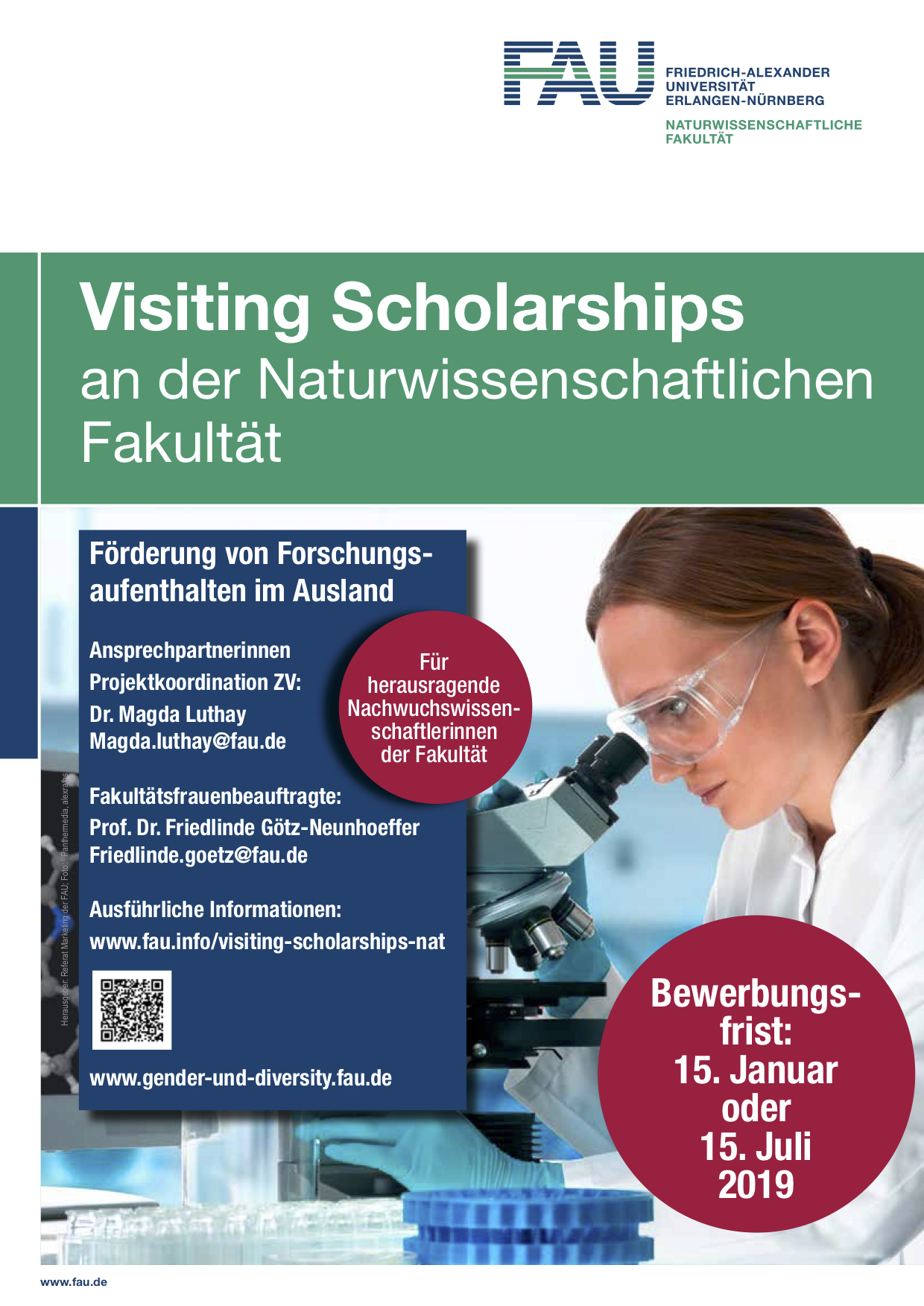 Funding for research stays abroad
With this innovative programme, the Faculty of Sciences is offering scholarships to support outstanding young female researchers from the Faculty with research stays abroad of a maximum of 4 months. Chairs at the Faculty can host international female researchers for a limited period of research if they have received this scholarship. This financial support is also offered to German female researchers who are already on research stays abroad for a longer period and who would like to return to Germany.
Funding is awarded to women who plan to pursue their research career with the aim of becoming a professor.
The scholarships are for female doctoral candidates, female postdoctoral researchers and for female habilitation candidates. Application deadline: 15th January or 15th July.