The Faculty of Sciences' Women's Prize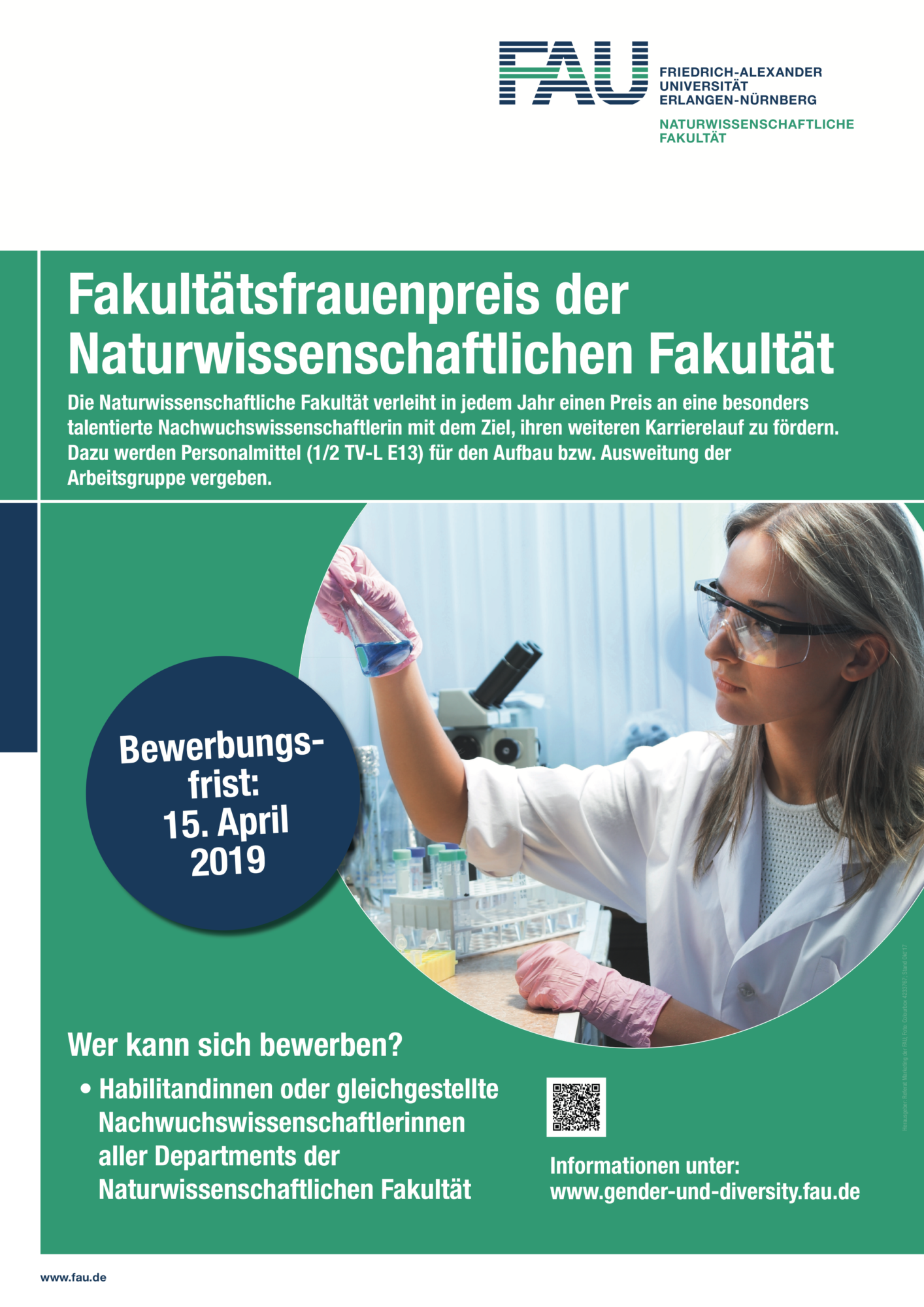 The Faculty of Sciences awards a prize to an outstanding young female researcher every year by funding a position for a postdoctoral project or equivalent research project that is particularly worthy of funding.
The recipient is awarded staff funding for a position (50% TVL E13) for setting up or expanding their working group.
Application deadline: 15 April 2019
Who can apply?
Postdoctoral or doctoral researchers from all departments at the Faculty of Sciences
More information
https://www.frauenbeauftragte.nat.fau.de/funding-opportunities/the-faculty-of-sciences-womens-prize/